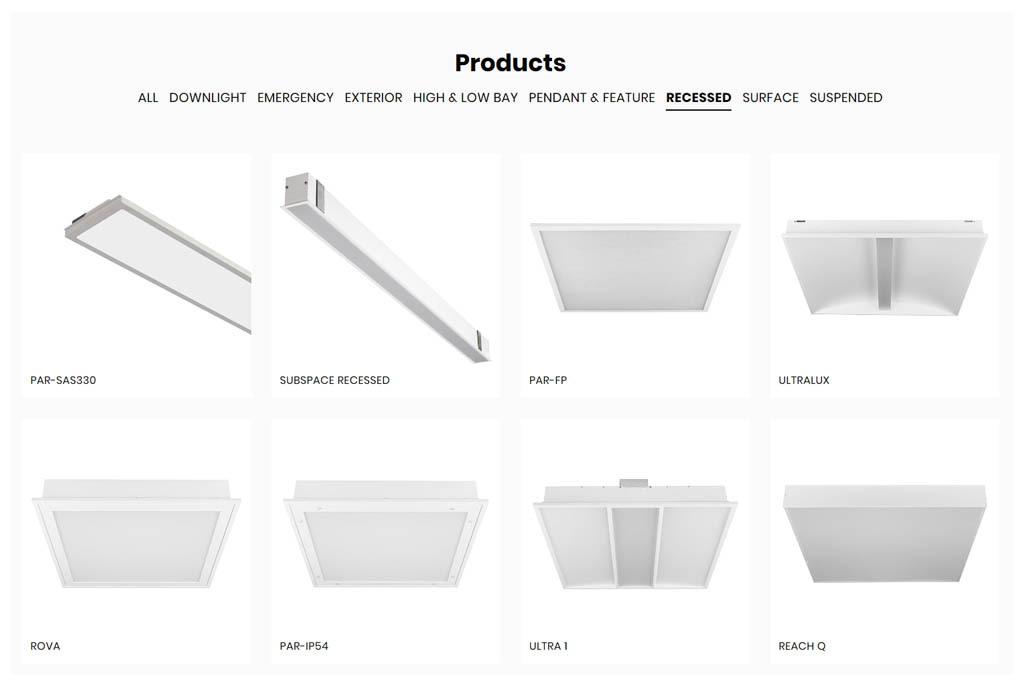 New Website
The introduction of our new website brings a new sleek, modern style to fit the P&A brand. The website layout has been improved with the introduction of a new product page which easily allows users to filter products using the category menu bar at the top of the page. Using the menu bar rearranges the products to show only the ones you filtered by with a single click. The products on the product page have also been updated and now show our more recent additions to our ranges with improved images to better show off the products.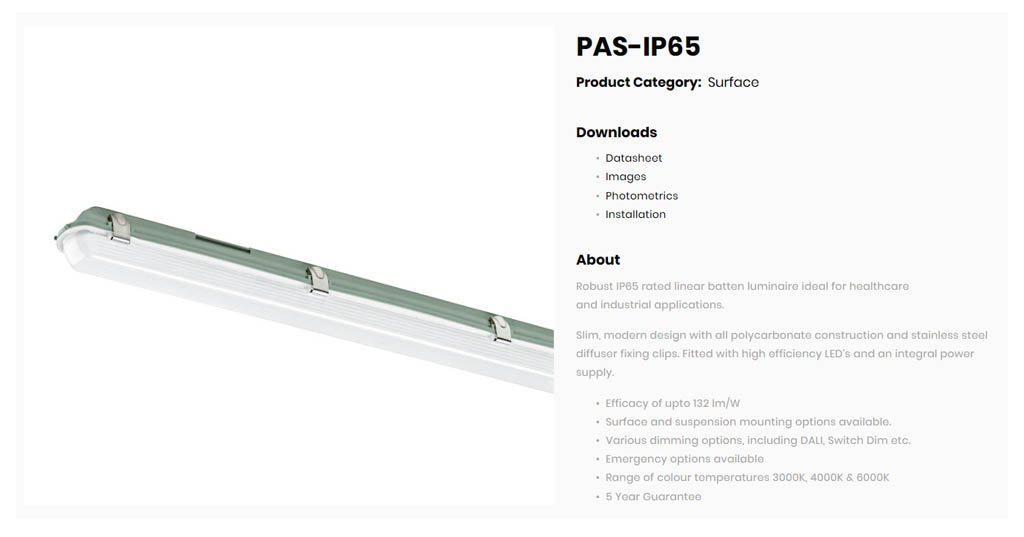 As well as this, the individual products page are now much simpler. They now show a large image of the product and provide the download links for datasheets, photometric files etc. which we found was what most users wanted when they arrived on the site. We have now also implemented a new feature, that allows a user to request more information if we do not have it currently available on the site. With this, we will be able to find and send you any further information with ease.
We hope you find the new website easy and intuitive to use, but if you have any questions just get in contact with us and we will be happy to help.