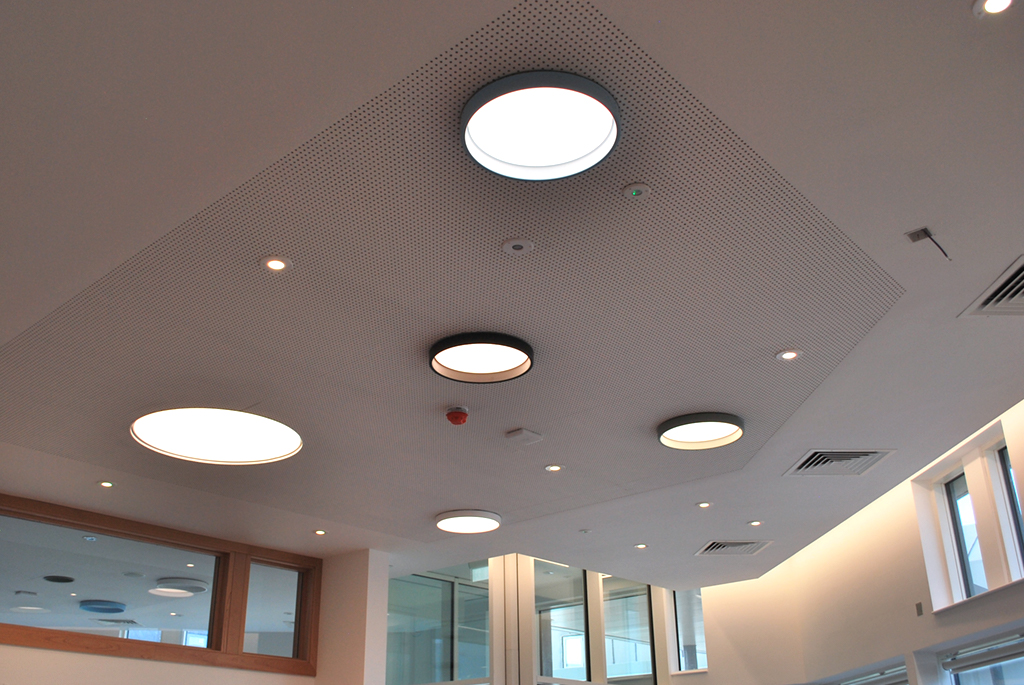 Belfast City Hospital
Location: Belfast
Date Installed: 2019
"P&A provides a lighting solution for a Health and wellbeing legacy "
RAMHIF (Replacement Acute Mental Health inpatient facility)is a purpose built acute mental healthcare facility built within the Belfast city hospital estate.
The project required a manufacturer that could supply a bespoke lighting solution to a tight deadline whilst maintaining consistently high product quality. P&A was able to meet all these requirements.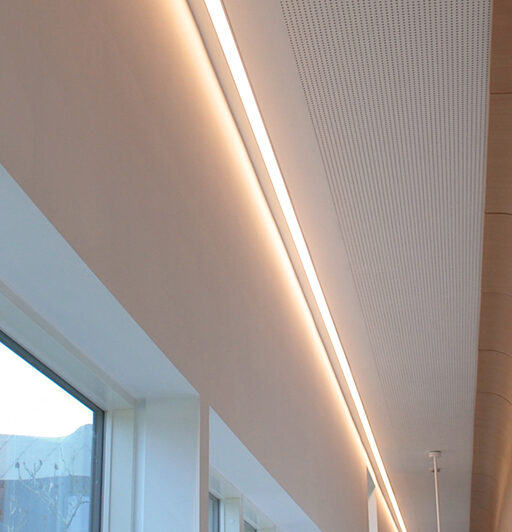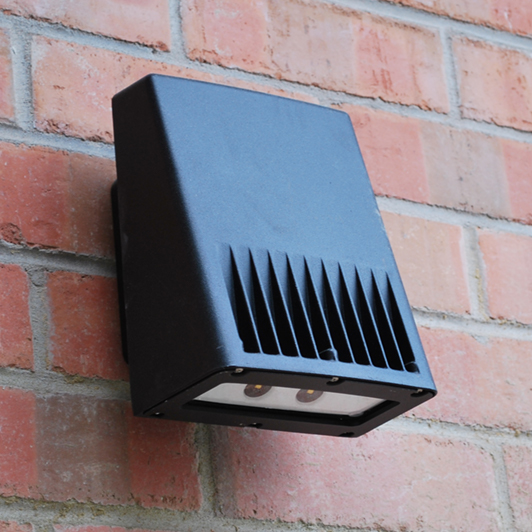 SubSpace 50 recessed linear continuous lighting was used within (SS50-R-O-3K-A1) the building. Our recessed continuous linear light flows throughout the building providing perfectly diffused lighting with its sleek appearance.
The recessed lighting was complemented with our Astreo downlights (Astreo-1100-SP-4K-FO, Astreo-2000-Sp-4K-FO) within the open areas and corridors. These downlights provide functional lighting to these areas.
As part of scope of works we supplied an installed our Sentinel emergency lighting system. This monitors all the emergency lighting and reports of any faults the end user, reducing cost of testing each individual fitting therefore saving time.
Within the back of house areas our PAS65, robust moisture and resistant batten luminaire was installed. This luminaire is perfect for these areas with its uniform diffused lighting that is ideal for reading instruments panels.