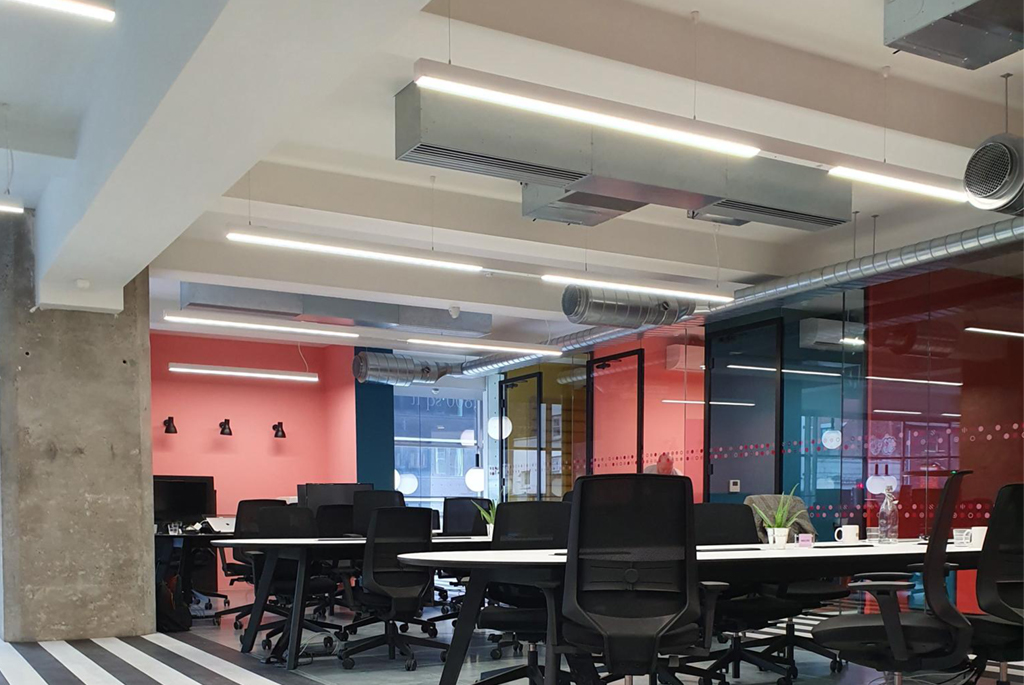 Express Building
Location: Manchester
Date Installed: 2019
"Streamline moderne building gets a modern upgrade with P&A LED lighting"
The Express Building in Manchester's most iconic modern buildings designed by Sir Owen Williams in 1939. The building is notable for its streamline moderne appearance with it horizontal lines and curved corners, therefore would require a modern lighting solution.
The project required a manufacturer that could supply a custom lighting solution to a tight deadline whilst maintaining consistently high product quality. P&A was able to meet all these requirements.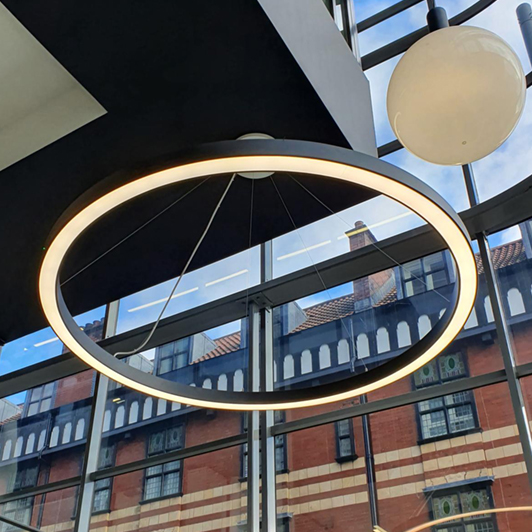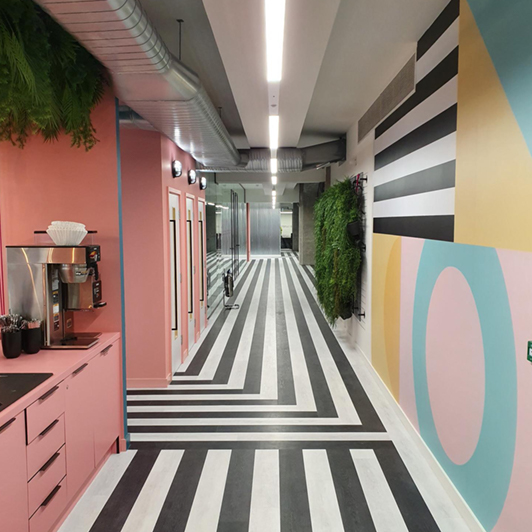 SubSpace 70 continuous linear lighting was used throughout (SS70-WS-D-MP-1430-FO and SS70-WS-D-MP-1430-FO-E3) the main offices. A perfect complement to the design of the building with its clean and sleek appearance.
Feature lighting within building comprise of our 400mm Globe luminaires, suspended a various height along the internal facade of the building compliment by our architectural POLO 900mm suspended luminaire (GL400-4200-Opal-4K-A1-B, GL400-1000-Opal-4K-FO-B c/w catenary wire and POLO9-WS-4K-A1-B).