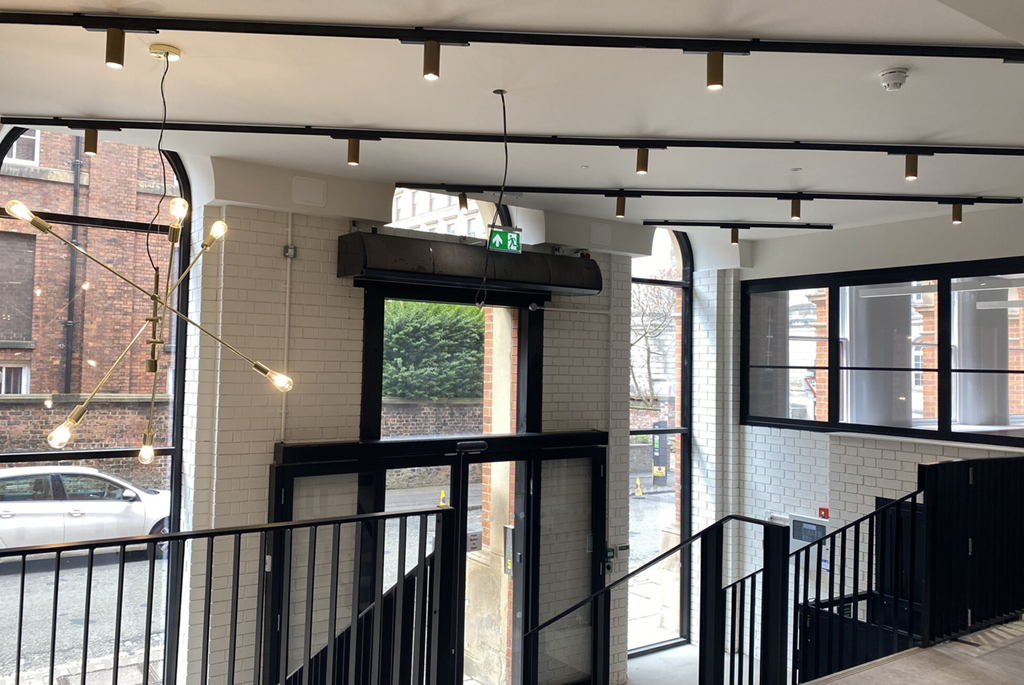 One Central Offices
Location: Manchester
Date Installed: 2021
"P&A luminaires are a perfect fit for this office CAT A office renovation "
P&A have recently supplied our lighting products a office renovation in Manchester. From initial concept to installation, P&A have been able to provide a bespoke continuous linear lighting solution to this project.
SubSpace 70 Wire suspended linear continuous and individual luminaire was used within (SS70-WS-M-4K-A1) offices areas of the building. Our in-house manufacturing facility allowed us on this project to provide a bespoke solution that includes a integrated PIR's.
The main entrance to the offices have been lit using our TL-TRK90 (TL-TRK90-30-60-4K-A1) track mounted spotlights, with its minimalist style and low profile track provides perfect lighting for entrance.