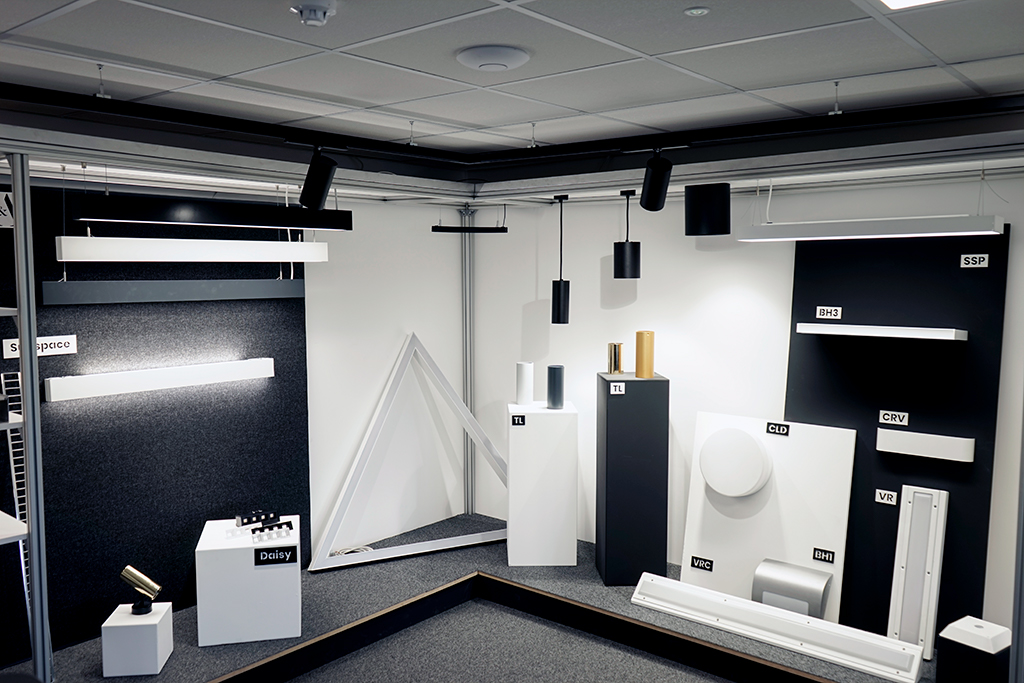 P&A Showroom
Location: Head Office, Burscough
Date Installed: 2022
"Contemporary space"
Our new Burscough showroom, is an innovative and contemporary space that allows P&A to showcase its lighting solutions to individuals, electrical contractors, architects and design professionals alike.
The new showroom is a blend of our brand ethos and less is more philosophy, this combination creates an ideal setting for P&A lighting products and whilst showing off our in house manufacturing talents.
The space is final piece within our welcoming office space, photometry lab, R&D and manufacturing facility.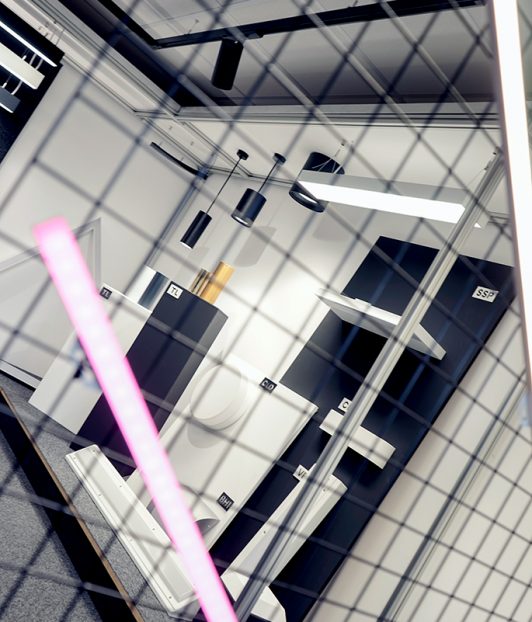 "P&A pride ourselves in providing innovative lighting solutions for our clients, using the very latest technology on the market. The opening of our showroom gives the company great pride and ability to showcase our lighting products along with manufacturing talents"
Philip Ascroft– Managing Director P&A