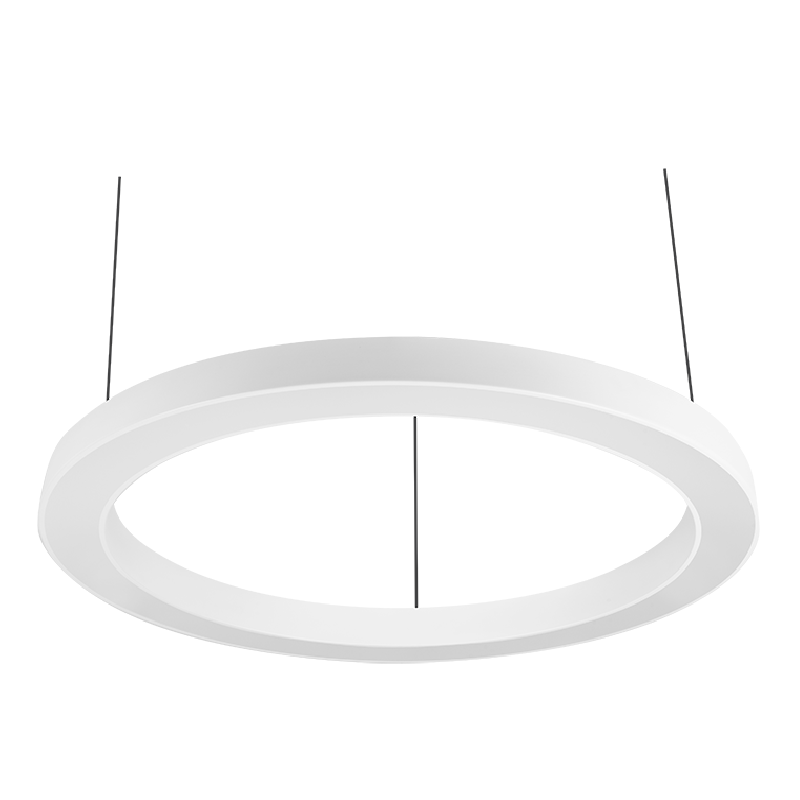 PAP-POLO
Product Category: Pendant & Feature
About
PAP-POLO is a suspended architectural luminaire, which is not only stylish in appearance, but has a substantial lumen package to go with it. Available in 500mm, 700mm, 900mm, 1200mm and 1500mm diameters as standard, with direct or direct/indirect distribution, in a range of outputs to suit your needs.
Efficacy of up to 136 lm/W.
Colour temperatures: 3000°k and 4000°k.
Colour Finishes: White (9016), Black (9005) or Silver (9006). Other RAL colours, available on request.
Dimming options: DALI 1-100% Dim, DSI, Switch Dim, 1-10v.
Wireless control options: Casambi or Bluetooth.
Luminaire supplied complete with individual wire suspensions, which are adjustable up to 3m length as standard.
Custom length wire suspension, Clear, Black or White flex are also available.
Emergency options: Standard 3hr, Self-Test or Dali addressable.