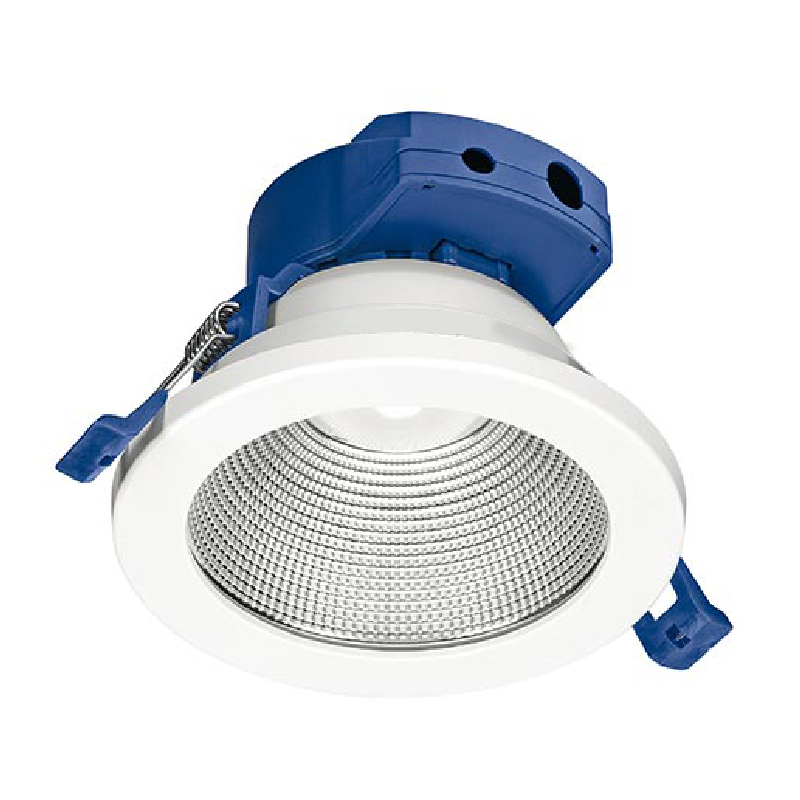 CDL
Product Category: Downlight
About
PAR-CDL is a fixed output, cost effective, downlight solution complete with module, driver, reflector and white trim.
Efficacy of up to 111 lm/W.
LG7 Complaint, UGR<19 (Available on selected models).
Colour temperatures: 3000°k, 4000°k.
Colour Finishes: White trim only.
Fixed output only: 1000lm, 2000lm & 3000lm, with corresponding diameters of 100mm, 150mm & 200mm.
Beam options: 60° or 90°.
Supplied with Integral Tridonic driver.
Simple push and rotate tool free assembly.
Emergency options: Standard 3hr.